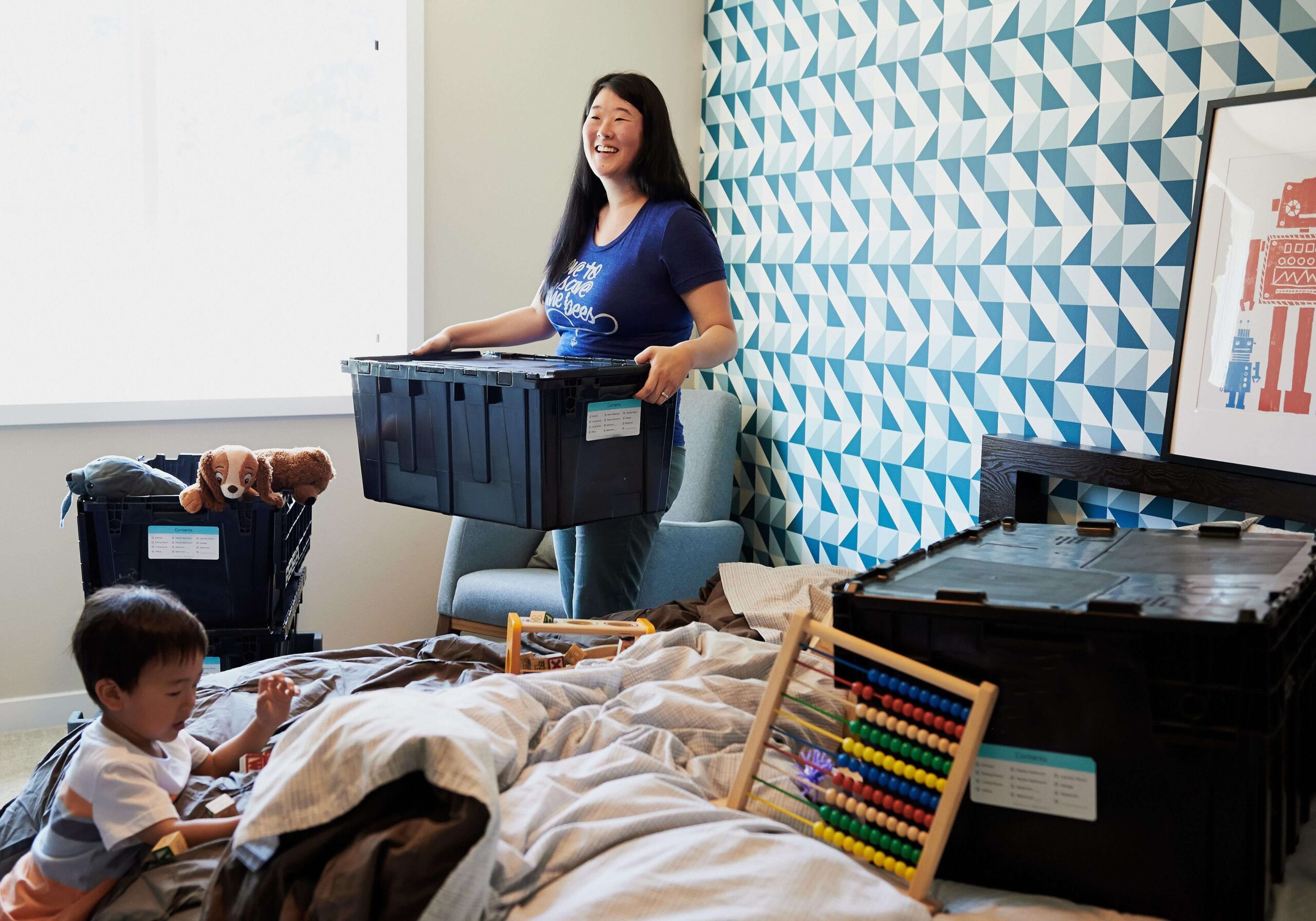 Moving to Cedar Rapids can be the best decision for your family?
Moving though cumbersome can also be a harbinger for a new opportunity – be it in terms of a new job or buying a new home within or outside the city limits. Moving within the city can be quite the task, let alone moving to a different city which is another ball game altogether which is why we recommend that you research Cedar Rapids Moving Companies for a less painful experience.
When we are deciding on moving to a new city, there are a few thoughts that do cross our minds such as whether we'll be able to connect and make the unfamiliar familiar or whether we'll be able to move out of our comfort zone and chart the unknown territory? Although there is comfort in the known but what's is the fun in that!
We know that whilst relocation to a new city can be adventurous, there are a couple of factors that need to be contemplated like how will the climate suit us?  Are there enough opportunities for growth?  What's the cost of living? Is there a higher crime rate? Are the schools competent enough? and so on.
Bearing all this in mind, here's why we think Cedar Rapids, Iowa could be a choicest destination for your family!
About Cedar Rapids
Cedar Rapids is located in the eastern part of Iowa originally named Rapid City. It's the second largest city in the state of Iowa. This city is also known as the city of "FIVE SEASONS" and fifth season basically translates to add another season to enjoy the other four. It is reflective of the verse which says "Life is the sum of seasons with which it is filled ….
Cedar Rapids experiences a humid continental climate. The average temperature is around 13F in winters to 83F in the summers. The warm season is from May to September while the cold season last from November to February. Spring usually consists of nice weather with occasional thunderstorms and tornado warnings. Autumn comprises of warm days and cool nights.
For those of you, who particularly don't enjoy long winters, no need to fret because you can still make good the loss by winter recreation that this city has to offer like cross country skiing on a trail near your home – Sledding hills at Bowman Jones and Shawnee Park and Ice rinks that are located at various locations such as Bever Park Rink etc. Also there is always hot cocoa and warm butter cakes to make things merrier.
There are 12 active neighborhood associations in Cedar Rapids. Czech Village is located near downtown is unprecedented mix of housing and commerce with large walkable streets. Mostly, this place is habited by multiple generations of same families making it place of rich history.
The downtown is full of bustling shops and restaurants that will surely satiate your palette by offering all kinds of cuisines ranging from Czech cuisine, seafood, classic American etc. Apart from being the city's center for banking, insurance, and telecommunication, downtown offers various cultural treasures like Paramount Theater, Theater Cedar Rapids and Cedar Rapids Symphony.
The other notable neighborhood is Ellis Park, for those of you golf lovers – it has an 18 holes Golf course and a clubhouse.
Most of the neighborhoods are an eclectic mix both new and old-world charm like Oak Hill for people who prefer the latter. NewBo (New Bohemian main street district) has recently been revitalized for the younger folks giving plenty of options and activities for the new generation.
Let us brag a bit about our community.
Cedar Rapids is not only economical place to live and work but also the cost of living is lesser then national average. Sales tax is 7%, transport costs are average for vehicle purchase, maintenance & fuel cost. Even food, clothing and alcohol costs are low in Cedar Rapids as against its counterparts in other same sized mid-western cities. Though, education costs from pre-school fees to tertiary study is little high.
The median family income is $66,300 which is above national average and also slightly higher than other midwestern cities. Housing is very affordable – the median loan price is $131,244 making it easy to own a house in the area.
We already have spoken about what the city exhibits in terms of climate, cost of living etc.  but the key issue is that families deliberate is schooling but not to worry folks this city will certainly be delightful as it is home to:
The University of Iowa also has an evening MBA facility there.
Kirkwood Community College is the area's only two-year college
Purdue Global (formally Kaplan University and Hamilton College)
Upper Iowa University and the University of Dubuque also have campuses there.
Apart from the above the Cedar Rapids Community School District is largest school district in the area with 24 Elementary schools, 6 middle schools and 4 high schools.
Folks merely education alone won't work when we all have bills to pay, so the city we live should be able to provide with ample opportunities for us to grow and prosper. We don't mean to boast but Cedar Rapids does ace in this account as well, as its home Rockwell Collins a Fortune 500 company that is the top employer, other major companies located here are Archer Daniels Midland, Cargill, General mills, Toyota Financial Services and Nordstrom.  Another notable employer is the grain processing industry directly providing 4000 jobs!
The above were major factors that we think that one would consider before relocation to a new city and hopefully. We have triumphed in showcasing all that city has to offer and moving the needle to Cedar Rapids all we can say is no matter what your reasons behind moving once you are here the city will transfix you by its charm!
Moving to Cedar Rapids?
Welcome to our community, the city of five seasons, we are here to help make the transition as easy as possible. Contact us today for a FREE quote.  – Your Local Movers