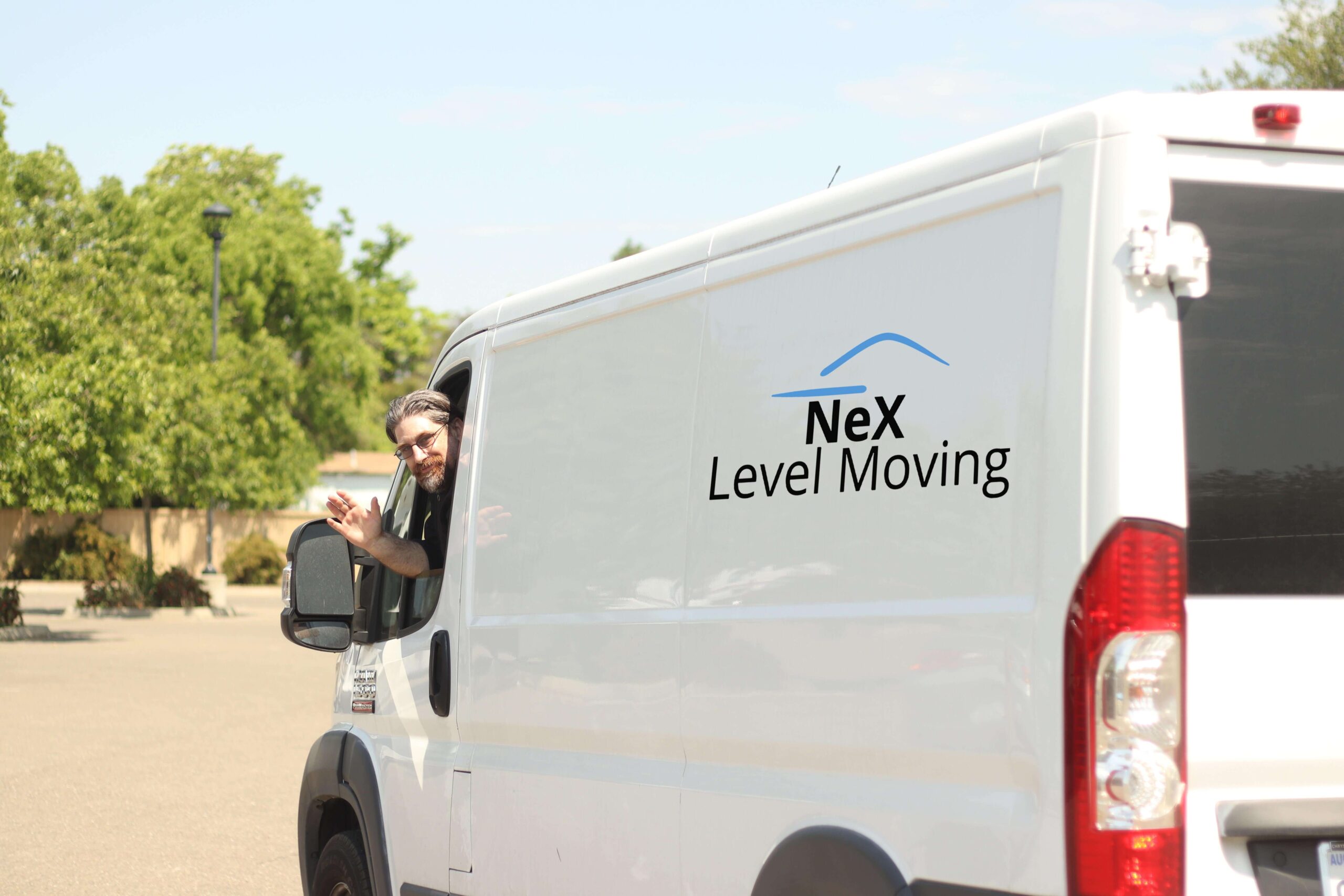 Hiring Movers? Read This First!
The cost of living in all we do is rising.  It is no surprise that professional moving costs also factor in when you need to find out how much your home move will cost.  Moving locally (50 miles or less) versus an interstate move will cost differently.  
True cost of moving
Different cost factors from moving companies will increase your moving expenditures, especially if you require them to supply moving supplies like containers, clothing bags, etc.  Moving companies charge differently, i.e., a flat fee, a la carte, inclusive, or by weight.  
Depending on where you live, the nation's average moving rate is between $25 to $50 per hour for one driver or up to $90 per hour for 3 movers.  The American Moving and Storage Association reports that on average, the cost for moving out of state is around $4300.  Moving locally, your costs would range around $2300.  
In using local movers, they generally charge by the hour.  As an approximate, a local moving cost for a per hour rate, your cost could be around $80 to $1,000.  If you are moving a medium to a large family home, you will definitely pay more because on average, many moving companies today charge by the square foot ($12 to $16).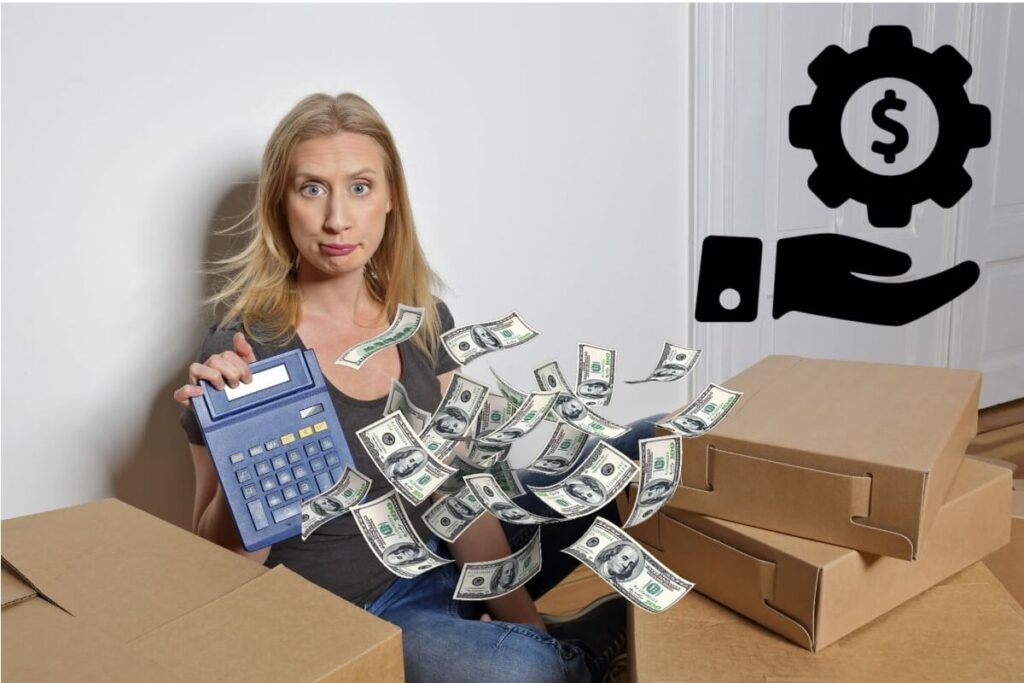 When moving a home, the common factors involved in how much it would cost can include the following:
• House size
• How far are you moving?
• If opting for Interstate Moving? Are there any permits requirements?
• Fuel Expenses
• Size and Weight of your packaged items
• Whether the moving company will pack and unpack your belongings?
• Seasonal Moves (save money when you choose late fall, winter or early spring due to less humid weather)
As you can see, there are different variables to consider when moving that impacts your budget. Other cost considerations can include the time that you move. If you choose a weekend in which to move, then it is guaranteed that your moving costs will be much higher.
Also, when using a moving company, you should consider purchasing additional liability, either through the moving company or from a third-party provider.
Get a FREE quote
A convenient way to calculate your moving estimates is by visiting the moving company's website.  Your Mover's website can give you a better monetary picture of what your moving costs will be when you provide the information they require. For example, provide your starting point and your final destination, your move size (apartment or home), your packing service (partial or full), and the date that you are moving. You can also search for cheap relocation company on google to find the cheapest quotes but sometimes cheaper won't be better if it puts your belonging in jeopardy.
If you are moving locally, there is no question that there are DIY tips that will save you lots of money. Yes, you can rent a moving truck but those vehicles might not very large or roomy. For example, if you are moving out of a three-bedroom home, a 26-foot truck would work perfectly for you.
It would help better if you downsized how much you plan to move. Go through your valuables and think about whether you can sell them or donate them. This helps to lessen the weight of your items and less is more, especially when it will save you time and money. Interview moving truck companies to find one that will match your budget.
Begin buttering-up your family and friends so that when you are ready to move, you have given them their favorite drinks and food so that they are more willing to help with this lengthy and tiring event.  
What is your moving budget?
Other budget-conscious tips for saving money would be for you to collect your own moving containers. You can also order the shipping containers very reasonably online. These websites also help you to determine succinctly how many moving boxes and supplies you will need.
If you have chosen to use the services of a professional moving company, remember to do your research by interviewing different companies to find the best rate possible. Provide the moving company all the information that they need to give you a good quote.
Since we are nearing the end of another year, save all your moving receipts for tax purposes. If you are moving for work, your tax moving expenses can be deducted.
Here is a word of caution for today's society, watch out for scams.  According to the Federal Motor Carrier Safety Administration of the U.S. Department of Transportation, they report that nearly 3,000 people annually are victims of moving fraud.  Unfortunately, scammers get you to use their services, then they hijack your possessions.  
When using a moving company, do your research, due-diligence and ensure that movers are properly licensed and that their phone number and address can be verified. P.S. a moving company does not ask for a deposit.
After all that we have discussed, you are probably wondering whether it would be worthwhile to hire a mover.  Let's put it this way – If you consider the costs of hiring professional movers, you will soon learn that the benefits outweigh the costs.  First of all, professional movers have the experience needed to handle any situation that arises.  
Additional benefits in using professional movers are that they don't want to waste your time or theirs. Movers remove the stress of people trying to figure who, what, were, and how. Movers have the knowledge and experience in moving you locally or out of state.
If you use an all-inclusive moving company, the workers come equipped with everything you need to move quickly and efficiently. Also, there is no heavy lifting to be done by friends and family members complaining.
Just leave everything to the movers and you just concentrate on how you are going to decorate your new location. Another benefit is that your valuables are covered with the right insurance and your delicate belongings will arrive securely.
There is nothing worse in unpacking to find out that one of your favorite fine china dish is broken. Professional movers use the right packing supplies to ensure that your valuable items arrive safely. Lastly, when using the professional services of a moving company, there is only one trip to make.
When you use a small rental truck or you have your friends helping you, chances are you have to make a couple of trips back and forth.  Professional moving companies carry trucks in all size categories and will provide the size you need based on the size of your move.  A DIY moving solution brings mental, spiritual, and physical stress unless you know what you have years of experience in the moving industry.  
Get a FREE quote today from your trusted local moving company.